HVER receives Certificate of Excellence 2019 from TripAdvisor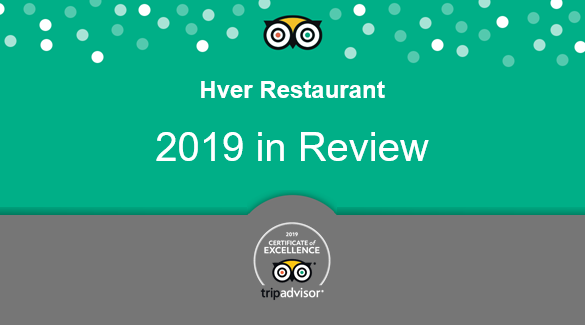 HVER Restaurant achieves some great reviews!
It gives us a great pleasure to announce that HVER Restaurant has been awarded a TripAdvisor Certificate of Excellence for 2019. The award is given only to establishments that achieve great reviews from TripAdvisor.
We would like to give a big thank you to all our wonderful guests and hard-working staff for making this happen. We are humbled and appreciative and we will, of course, keep doing what we are doing.