Bigger and better Örk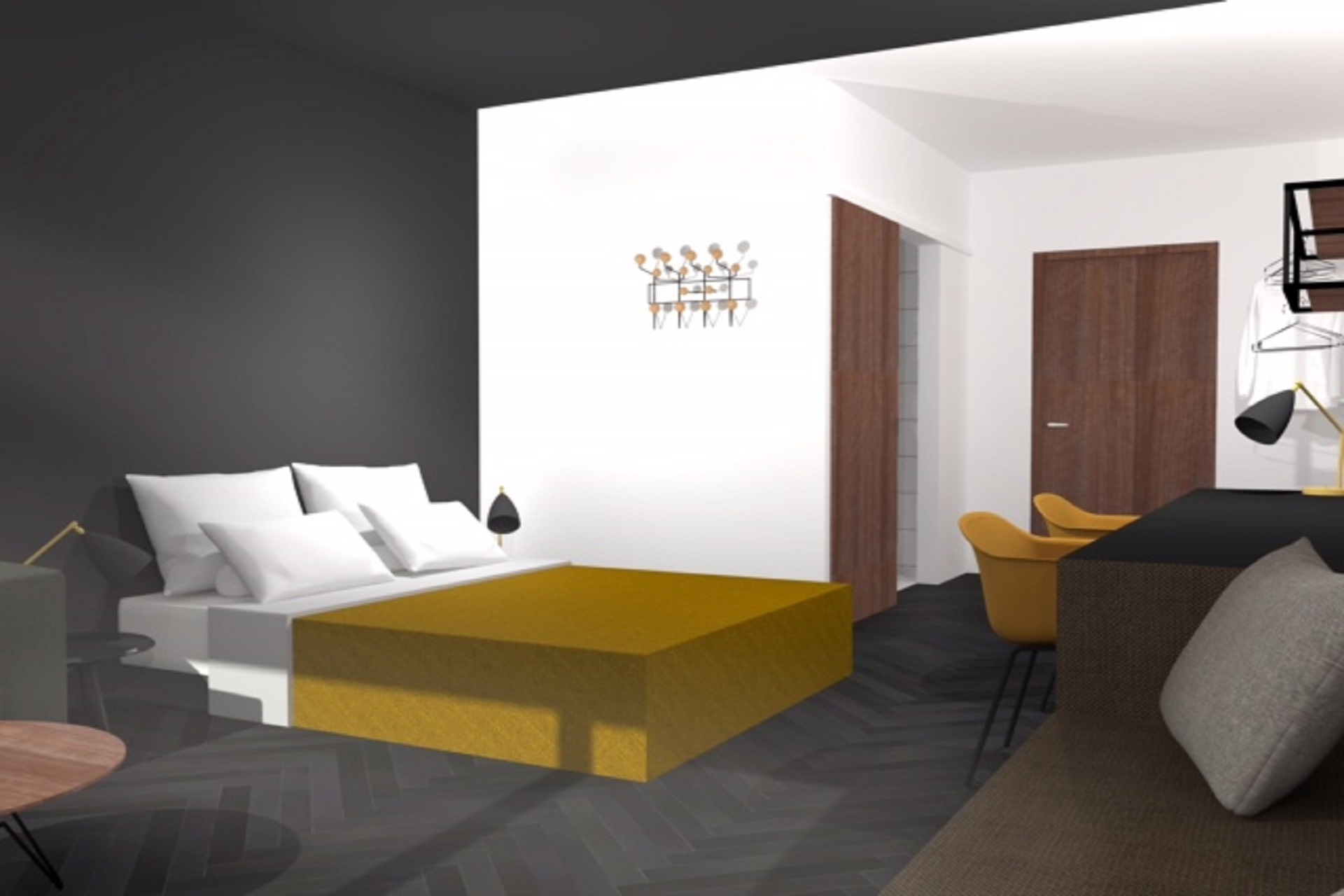 A new building is being built next to Hotel Örk that will be opened in May 2018. In the new building there will be 78 rooms in 3 categories; Superior, Junior Suites and Suites.
Superior rooms
The Superior rooms are located on all floors and will be 68 in total. The rooms are large and comfortable, just around 27 m2. In the rooms there will be a double bed, work desk and a chair. Next to the window is the seating area with a sofa and an extra chair. The window is large and goes all the way to the floor. That way we are maximizing the natural light in the rooms are allowing the guests to enjoy the view a lot better.
The bathrooms will have a shower as well as a hairdryer.
Junior suites
The Junior suites are also located on all floors of the new building. There will be 8 junior suites and the size will be around 35 m2. The junior suites have two rooms. The main room has a sofa, a flat screen TV, a table and a work desk. The bedroom has another flat screen TV and a double room. The junior suites all have balconies.
The bathrooms are quite so spacious with a shower and a hairdryer.
Suites
On the top floor there will be two suites. The suites will be excellent and the size is about 54 m2. The rooms have two rooftop windows with one located above the bed for the guests to enjoy the starlight nights and hopefully some northern lights as well. The guests can also enjoy this from the corner balconies. The suites have two rooms as well as two bathrooms. One bathroom has a toilet and the other has a bathtub, shower and a toilet. In one of the rooms there is a large flat screen TV, work desk and a chair. There is also a sofa as well as a high table. In the other bedroom there is a double bed and a large flat screen TV.
All the facilities in the room and the design will be excellent.