New hotel Örk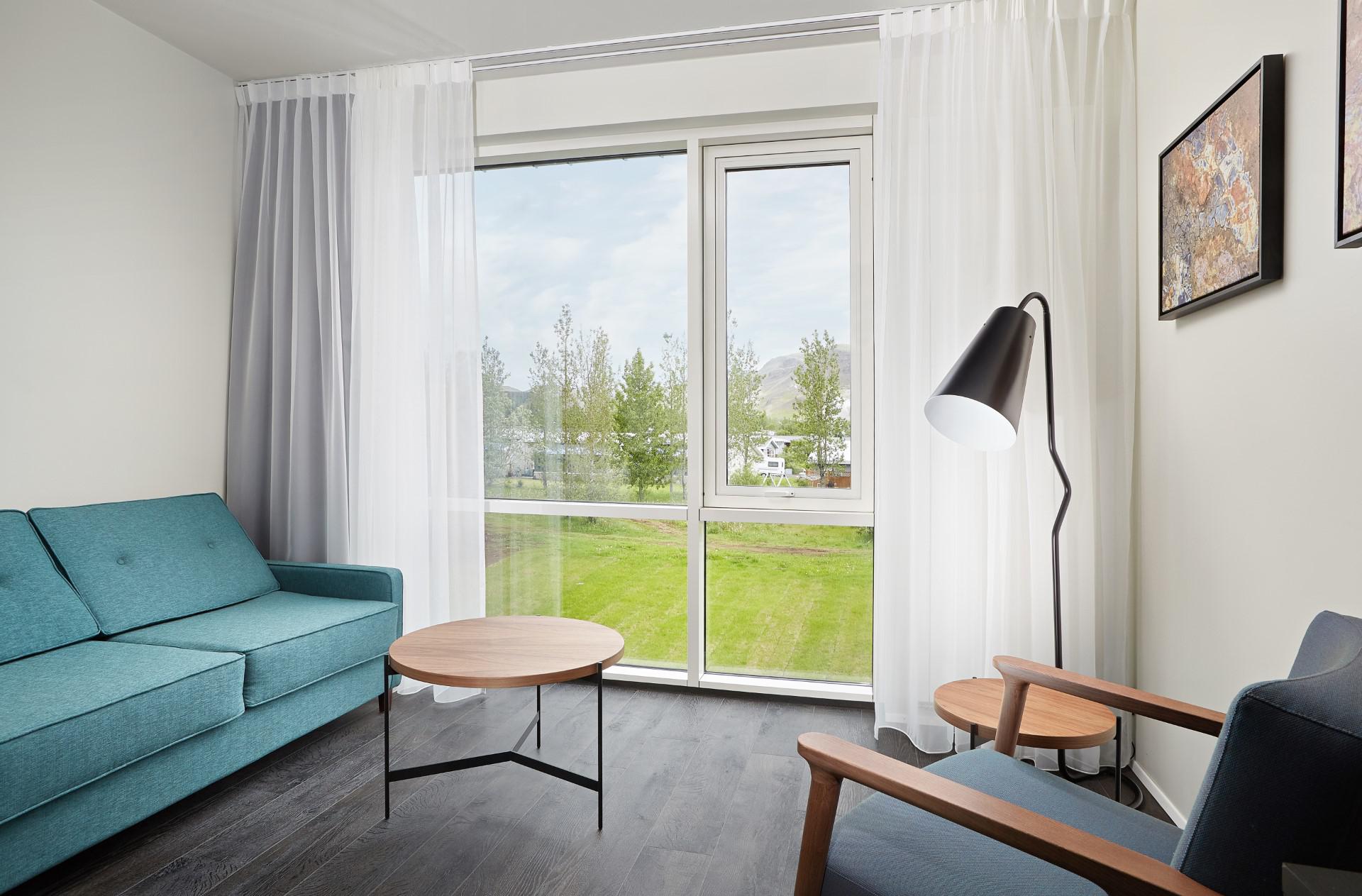 Extension
This summer the new extension of hotel Örk was finalized.
With the advent of the building, the hotel now consists of 157 well-equipped rooms, seven meeting and banquet rooms, as well as a restaurant, swimming pool and two hot tubs.
Hotel Örk is now a four-star hotel and is now one of the largest hotels in the countryside.
New rooms
The new building features 78 elegantly designed rooms, focusing on modern design and all the essential amenities that hotel guests' needs. The new rooms range from double rooms to Suites. The superior rooms are spacious and bright with windows that go down to the floor to maximize the brightness, and guests can enjoy the best view. Junior suites are a great choice for families or those who want better space. All Junior Suites feature a balcony or a small platform in front.
Suites:
Hotel Örk now offers two impressive 55 m2 top-floor suites, with corner balconies. There is a unique view in two directions as well as a large skylight window directly above the bed that allows the guests to enjoy watching the starry sky and hopefully the Northern Lights without leaving the bed. The Suites are ideal for honeymooners or just others who want travels in style.
The design and layout of the building was in the hands of T. ark who has extensive experience in hotel design.
Wallpapers in the new rooms are by Ingimar Þórhallsson artist and photographer from the University of the Arts London, which are of a neighborhood that is especially suitable for the hotel's Arkar hotel.
Welcome to a new and bigger hotel Örk!